---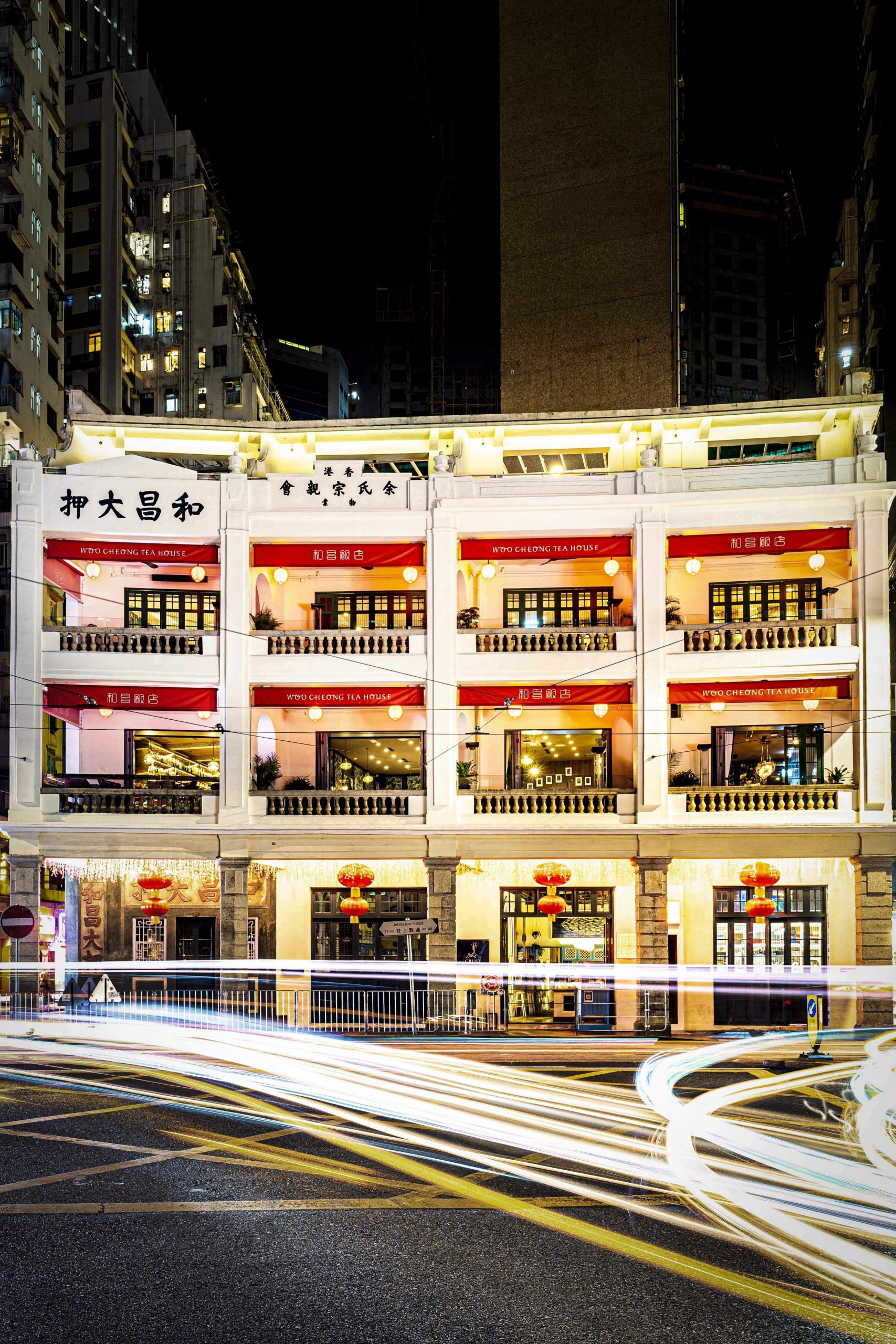 Situated within the historic four-storey tenement building, Woo Cheong Tea House is the first high-end Cantonese restaurant managed by Classified Group. It boasts a philosophy of "innovating with tradition" that duly celebrates Wan Chai's status as a meeting point of old and new cultures.
Woo Cheong Tea House is split between two levels. The first floor serves premium teas, signature cocktails as well as exquisite dim sum items that are made fresh to order. Meanwhile, on the second floor, guests can enjoy meticulously crafted traditional Cantonese fare in a private dining room with balcony that promises a truly unforgettable wining and dining experience.
---
Karlton grew up in France, shaped by the culture and customs of his French upbringing, he developed a strong passion for food and wine and decided to pursue a career in that direction. Inspired by his life in Europe as well as in Hong Kong, he crafts unique masterpieces that are exceptionally balanced in taste, aroma and colour, especially well versed in the use of different ingredients to create concoctions that fuse together elements from the East and the West.
Eric boasts a wealth of kitchen experience, especially when it comes to intricate, handcrafted Cantonese cuisine. Combining meticulous craftsmanship with a thorough understanding of the characteristics and nutritional profiles of different ingredients, Eric brings a multicultural touch and a sophisticated flair to traditional Chinese dim sum, with the results being widely lauded across the industry.
Committed to serving an unforgettable Cantonese dining experience for guests, Edmond leads a team under the philosophy of "innovating with tradition" to create a new and elegant take on exquisite Cantonese cuisine. Despite his young age, he has demonstrated his talent with a cooking style that strives for change and innovation while also celebrating tradition – an exciting dynamic that reflects the ethos of Woo Cheong Tea House.